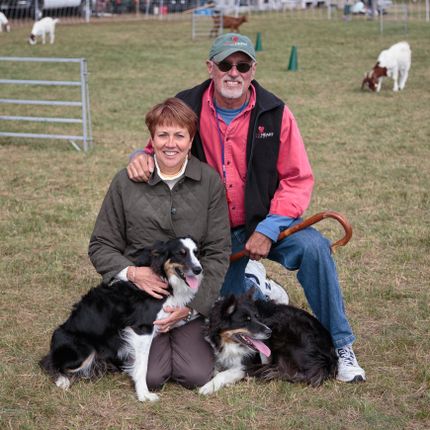 As our time and schedule permits, we enjoy sharing our dogs, experience and talent in herding demonstrations at various events. Our goal is to educate, inform and have some fun at the same time. Most demonstrations involve sheep, goats and ducks and we provide all the necessary equipment: fencing etc. If you want to see the dogs in action, check us out at the following venues for 2020:
Fiber Frolic; June 6-7
Waterford World's Fair: July
Windsor Fair: August 27
Harmony Free Fair: August 29
Common Ground Country Fair: Sep 25-27
Contact us if you are interested in scheduling a herding demonstration for your event.